Introducing Adz Khan: Leading Motivational Speaker on Overcoming Adversity and Embracing Mental Resilience
Discover the true meaning of mental resilience and the power of a positive mindset with Adz Khan, a leading motivational speaker who has turned his life around in the face of adversity. Sentenced to life imprisonment at the age of 16 for something he didn't do, under the controversial Joint Enterprise law, Adz chose to educate himself, leaving prison seven years later with 37 qualifications and 7 diplomas.
Adz's journey didn't end there. He became an award-winning personal trainer, opened his own gym, travelled the world, and dined with A-list celebrities and Prime Ministers, including David Cameron. He has been a guest of royalty and connected with some of the world's most brilliant business minds, the likes of Sir Richard Branson.
Today, Adz is dedicated to sharing his story and wisdom with businesses, colleges, and prisons, motivating people of all ages to avoid crime and live their best lives. He believes that "some of the best moments of his life have yet to happen", demonstrating his commitment to continuous growth and learning.
Adz Khan is also an advocate for change, having been invited to the House of Commons to discuss the controversial Joint Enterprise law on several occasions. He offers motivational and positive mindset training to various businesses and industries, as well as anti-crime workshops in schools. In addition, Adz works with prisoners to help them recognize opportunities and make the most of their time in prison, with the hope that they can lead better lives upon release.
As an award-winning personal trainer, Adz also provides training to the health and fitness industry, teaching fitness professionals about motivation, sales, client retention, and optimizing performance.
When it comes to motivational speaking, Adz Khan's engaging and inspiring presence leaves a lasting impact on his audience. Drawing from his experiences of overcoming adversity and building a successful career, Adz is a testament to the power of mental resilience and the importance of maintaining a positive mindset. His insights on prison, crime, parole, reform, and rehabilitation have made him a sought-after expert and Tv commentator on these topics.
Book him as a speaker today and discover the true meaning of mental resilience and the power of a positive mindset.
By combining motivation, consistency, and perseverance, you can unlock your full potential and achieve your goals. These three steps are essential to success in any field, whether it's in sports, business, or personal development. With dedication, discipline, and a positive attitude, you can overcome any obstacle and achieve the success you deserve.
The first step to unlocking your potential is to find motivation. Identify what drives you and inspires you to succeed. This can be a personal goal, a passion, or a desire to make a difference in the world. Use this motivation to fuel your drive and determination, and to help you overcome obstacles and challenges. Keep your motivation at the forefront of your mind and let it guide you towards achieving your goals.
The second step is to develop consistency in your efforts. This means committing to a regular schedule of work or practice, and sticking to it even when you don't feel motivated or inspired. Consistency is the key to building momentum and making steady progress towards your goals, even when progress seems slow or difficult.
The third step is to cultivate perseverance, or the ability to keep going even when faced with adversity or challenges. Perseverance requires mental toughness, resilience, and the ability to stay focused and motivated even when things get tough. It means not giving up on your goals, even when the going gets tough, and staying committed to your vision and purpose.
Adz Khan is a highly engaging and inspiring keynote speaker, with a unique story that resonates with audiences from all walks of life. His personal experience of overcoming adversity and achieving success makes him a powerful and relatable speaker for events, conferences, and seminars.
Adz's keynote speaking services are tailored to the specific needs of the audience and event, ensuring that his message resonates and has a lasting impact. He uses personal stories, humour, and audience engagement techniques to create an emotional connection with the audience and leave a lasting impression.
As a celebrity personal trainer and motivational speaker, Adz is able to draw on his prison and fitness industry experience to provide practical tips and strategies for personal and professional success. He is able to motivate and inspire audiences to achieve their goals, adopt a positive attitude towards life, and take control of their own success.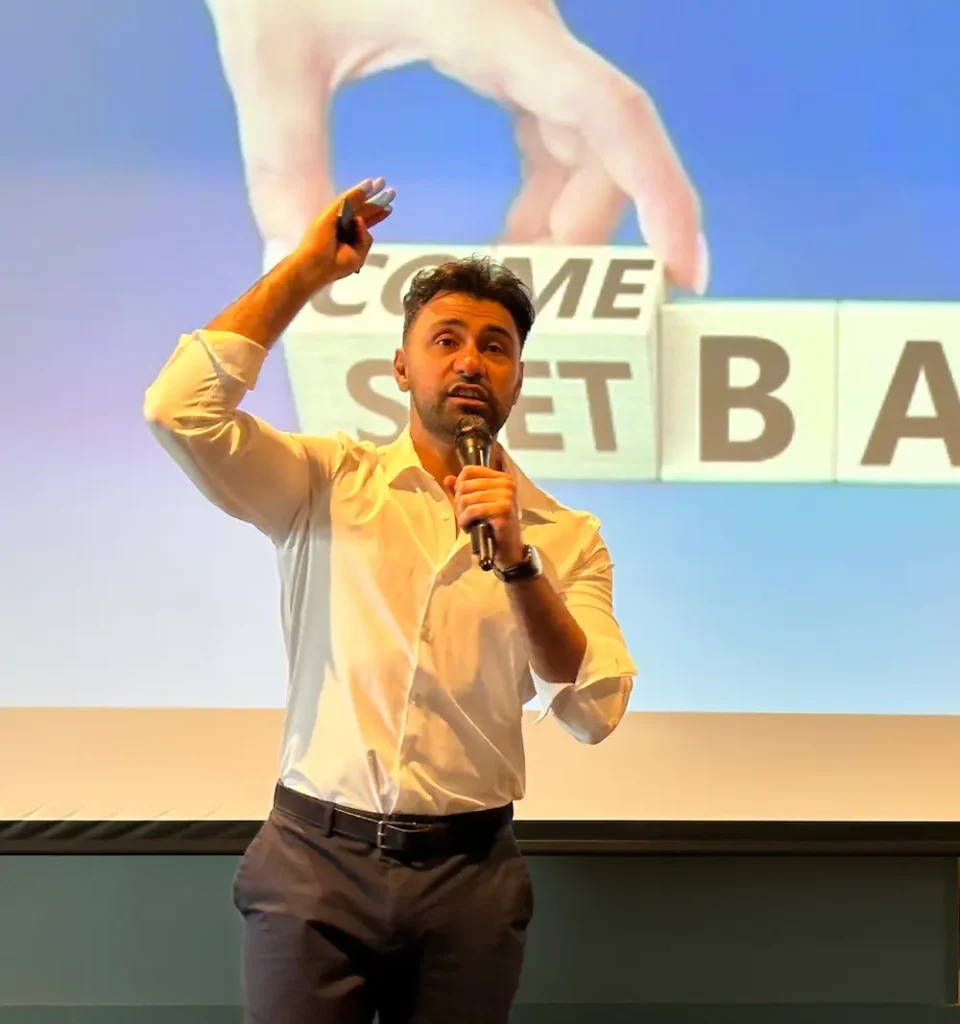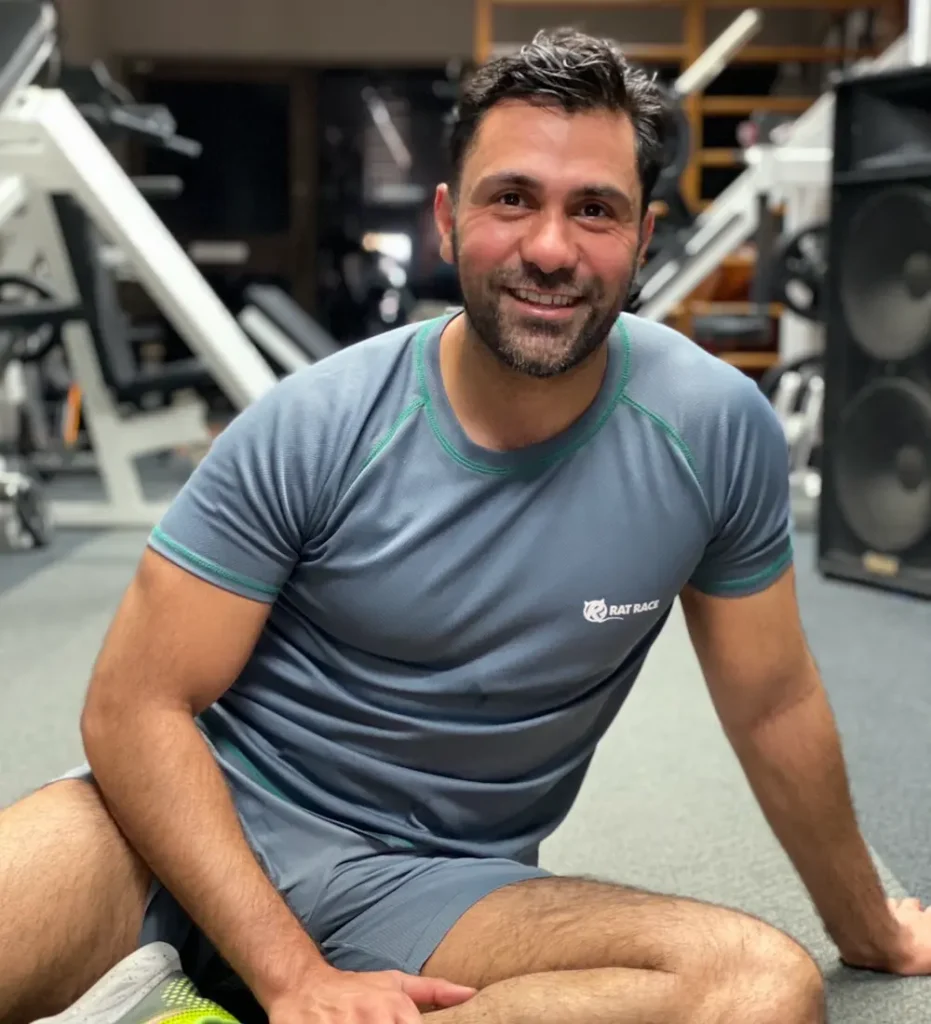 Adz Khan delivers highly engaging and interactive workshops about wellness, designed to educate and inspire participants to take control of their health and wellbeing. He draws on his experience as a celebrity personal trainer and motivational speaker to provide practical advice and strategies for achieving optimal health and wellness.
Adz's workshops are tailored to the specific needs and interests of the participants, ensuring that the content is relevant and engaging. He covers a range of topics related to wellness, including nutrition, exercise, stress management, and self-care.
Adz's workshops are highly interactive, with participants encouraged to ask questions, share their experiences, and participate in hands-on activities. He uses a variety of teaching methods to cater to different learning styles, including visual aids, group discussions, and experiential learning activities.
As a motivational speaker, Adz is able to inspire and motivate participants to take action towards achieving their wellness goals. He emphasizes the importance of mindset, goal setting, and self-discipline in achieving lasting change.
Adz's personal story of overcoming adversity and achieving success is truly inspiring and relatable to audiences from all walks of life. His ability to connect with audiences on a deep and personal level makes him a powerful motivational speaker and wellness coach.
My Kind of Criminal's approach to clients is grounded in empathy, respect, and a personalized approach to each individual's unique needs and challenges. They recognize that every person is different, and they tailor their approach to meet the specific needs of each client.
Adz and his team provide practical advice and strategies for achieving personal and professional success, whether it's through motivational speaking or wellness coaching. They provide the tools and guidance needed to make real and lasting change in your life.
My Kind of Criminal takes a holistic approach to wellness, addressing both physical and mental health. They work closely with clients to develop personalized plans that address their unique needs and challenges, taking into account factors such as diet, exercise, stress management, and emotional well-being.
Adz Khan and My Kind of Criminal have a proven track record of success, both in the fitness industry and as motivational speakers. Their clients have achieved real and lasting results, and their impact can be seen in the testimonials and feedback from their satisfied clients.
Dear Adz,
I wanted to say a huge thank you for delivering your session on Positive Mindset to my HR team. The session was very well received indeed, with the team collectively, and individually, commenting how much they had taken away from it. The way you draw on your experiences and turn this into an engaging, uplifting and encouraging session for others is of great credit to you. I loved your delivery, which is very energetic, and how you managed to weave in the key takeaways you wanted to convey. Both you and your messages will certainly be remembered by my team. I would highly recommend this Positive Mindset session to other teams in a Corporate setting. All the best in your future endeavours.
Yours sincerely
Adz was the keynote speaker at a recent event at HMP Five Wells, the event was called inspirational voices and was formulated to inspire men in custody by men who have been in a similar situation to themselves. The feedback was overwhelmingly positive and the event was received by all those that attended, including staff and prisoners. The speech was not just targeted at those that have been in custody, but could be taken on board by anyone needing that focus to have a positive mindset. After knowing Adz from custody and seeing the man he has grown into and the motivation and passion he gives to his work is nothing but inspiring.
Since the speech I've been up at 0630 every morning and completed my Cell workout and continued studying. I want to keep a positive mindset and seeing Adz enthusiasm after being in prison and released has help me focus. I'm focused again, I've been on a downward spiral after over the last few months, and I was in a good place. This has helped me realize what I need to do to get back on track, Thank you Adz. What a great Guy, so inspirational, if he can do that on a life sentence I can surely help myself, I'm here at Five Wells with all the help I need. Im ready to go again! (anon)
Adz delivered a hard-hitting and inspiring speech to a large group of our Y12 & 13 sixth-form students. In addition to this, Ad anecdotal stories and interjections of humour engaged the audience with what can be complex and heavy topics. Initially, it was envisaged that the speech would be delivered to Criminology students however, as word spread students from psychology, sociology, uniform services, and history were all in attendance. Adz was exceptionally obliging of the larger group, which opened the opportunity to even more students. Prior to attending, Adz communicated his preparation of the speech, tailoring it according to our discussions and the relevance of the student's studies. Adz covered a large breadth of topics; the law around Joint Enterprise, the prison system and reform, and IP sentences and their impact. This has been advantageous to our students to learn and understand in practice the reality of the laws and systems around.
Adz supported an event organised at HMP Five Wells where he spoke no a number of staff and over 70 prisoners about having a positive mindset and his time in custody. It was an emotional and hard hitting event that Adz contributed to. It is felt that men in custody are more likely to engage and consider change when spoken to by someone that has lived in their shoes, and that is why Adz was brought on board. From the get go Adz was extremely committed to assisting us with our event, he worked with the establishment to ensure the event went without any issues. The feedback from our men in custody has been nothing but positive and a month after the event our men are still referring back to this even and how they have started to implement changes in their day to day living to maintain a positive mindset.
Adz's motivational speech was a huge success at Nuffield Health Gym! He engaged our staff with his blend of hard-hitting stories and humor, delivering a tailored speech to our diverse group. Adz's focus on mental and physical well-being, determination, and resilience left a lasting impact on our staff, who left feeling motivated and empowered. His personal story of transformation and success had a powerful impact on our team and his sales training techniques were also highly effective. Adz's message of hope and determination provided our staff with practical insights and the tools they need to succeed both in their personal and professional lives. We highly recommend Adz's motivational services to any organization looking to inspire and empower their staff
I would highly recommend Adz to any organization looking to inspire and motivate their employees. His dynamic speaking style, powerful message, and personalized approach are sure to leave a lasting impact on all who attend.
Every Size, Every Industry ready to take your business to the next level?
Get in touch today and receive a complimentary consultation.